RiDE Guides
The team at RiDE magazine have been exploring the world for over 20 years, finding the best routes and roads for you to enjoy on your motorcycle. Amazing roads have been uncovered in England, Wales, Scotland, Ireland, France, Spain, Italy and further afield. Our collection of RiDE Guides we gather together the best from the vault and bring them up to date with routes and planning information to help you get the best from your rides.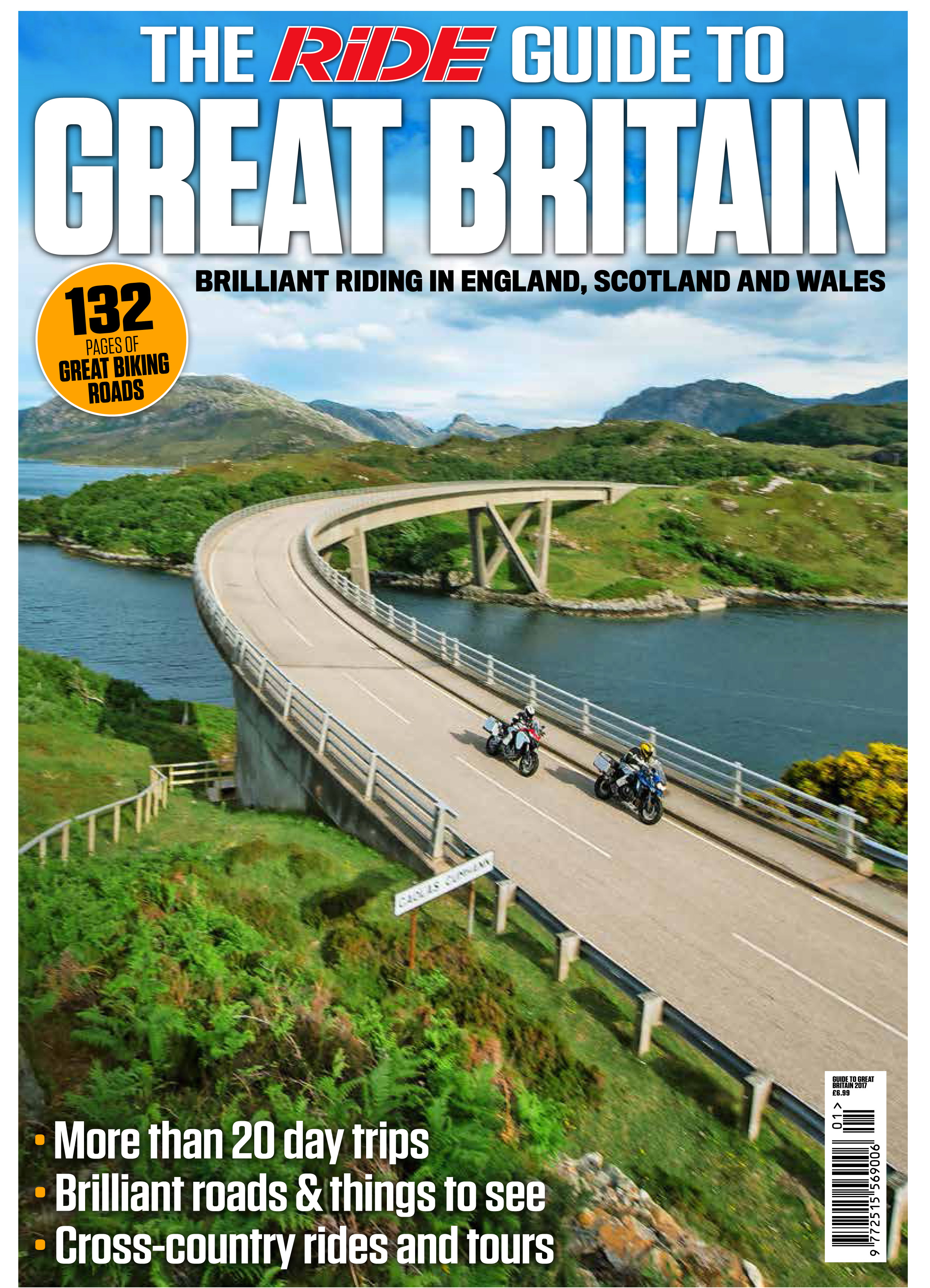 Welcome to the RiDE Guide to Great Britain. It's a collection of our favourite roads and rides across England, Scotland and Wales, taken from the monthly pages of RiDE. The longer routes are all available to download from our website, so you can load them into your sat nav and enjoy them for yourself.
Read More →
The second edition of the RiDE Guide to Europe is the most comprehensive guide to the best motorcycle riding Europe has to offer – from Portugal and Spain in the west to Italy and Austria in the East. With more than 90 locations described and illustrated with magnificent, evocative photography, this 164pp glossy magazine is supported by downloadable routes covering thousands of miles of sublime tarmac. There are rides of all lengths, to suit all tastes, from relaxed day-trip routes to complete regional tours. This exhaustive round-up of stunning biking locations is destined to be the must-read magazine for all touring motorcyclists.
Read More →
The RiDE Guide to Europe helps you prepare for their next big trip. Packed full of routes to help you plan and enjoy touring in Europe, focussing on France, Spain and the Alps – the main European playgrounds for British bikers – and reaches out into some of the Continent's hidden corners too.
Read More →
Other specials from Bauer Motorcycling